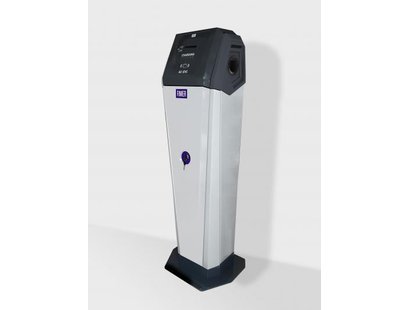 AC-EVC-020

AC-EVC-020 – Local Controller

The FIMER AC-EVC charger line design is based on solidity, functionality and maintainability, in compliance with the international standard IEC 61851-1. It is a charging point able to charge up to two electric vehicles in alternating current, each up to 22kW, and it can be configured in different ways. "Local control mode", where the charging station is equipped with a local recognition system which decides whether to allow individual charging or not, in order to efficiently manage every aspect of security and authorizations in a non-invasive way. The FIMER AC-EVC charging points are made of durable materials, designed to withstand any weather condition of an outdoor installation and to ensure an extremely simple use both for the user and for the maintainer. Indeed, the electronic control devices are accessible separately from the power parts, with great advantages in terms of safety and robustness.

Product Inquiry
DETAILED DESCRIPTION
It is a charging point equipped with all the features of the Stand-alone one, with some additional features, which allow the installation of multiple devices interconnected.
Up to two Type 2 sockets, equipped with all the measurement and protection systems, electromechanical retention during charging, communication with the electric vehicle, connection monitoring and regulation of the current through PWM and differential protection circuit breaker type B
Color-coded Status LED for each socket (Ready to use, Charging, Alarm, etc ...)
Smart fault management, with automatic reclosure of the circuit breaker.
Internal load manager for the distribution of the maximum load set by the user, between the two sockets.
Plug & Charge operation mode.
Back-up power supply with super "Supercap" capacitors.
Internal temperature sensors.
Stainless steel case.
OLED display with status, kWh counter, instantaneous kW, etc ...
RFiD reader for user authentication and recharge management.