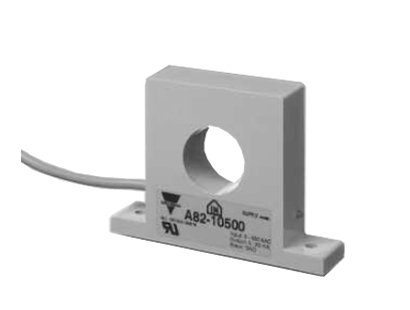 A82..

AC true RMS current analog metering transformer (0-500 Α). Output 0-20 mA or 4-20 mA or 0-10 V DC. Carlo Gavazzi

The ideal and reliable solution for SCADA applications, PLC and any other application is necessary the analog conversion of current

Product Inquiry
DETAILED DESCRIPTION
A82
True RMS AC current metering transformer for 25, 50, 100, 250 or 500 A AC with analog output.
All units can be directly connected to a PLC but also with monitoring relays:
A82-10 and A82-20 can be used with relays DIB01, PIB01, DIC01 or PIC01.
A82-30 can be used with DUB01, PUB01, DUB71, DUC01 or PUC01.
It is possible to meter currents below the nominal range by drawing the conductor through the hole several times.
Input current: 0-25, 0-50, 0-100, 0-250, 0-500 A AC
Max. current (continuously): 600 A AC
Max. overload current (t = 30 s): 3000 A AC
Wire hole: ø27 mm
Output: 0-20 mA at A82-10, 4-20 mA at A 82-20, 0-10 V at A82-30
Power supply (loop voltage): 10-40 V DC at A82-10 and A82-20, 18 - 40 V DC at Α82-30
Indication: LED for power supply ON
Operating temperature: -20° to +50°C
Dimensions: 95 x 67.5 x 20 mm
Connection cable: 2 m
DOCUMENTS AND SPECIFICATIONS