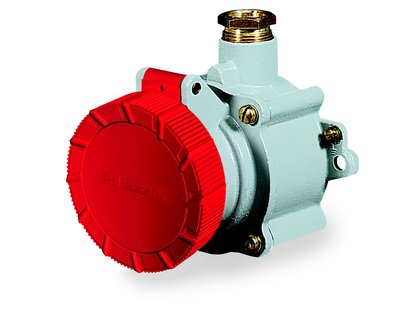 4611.. 4774.. 4782..

Plugs and sockets (UNAV). Palazzoli

Plugs and sockets (UNAV) NAVE series

Product Inquiry
DETAILED DESCRIPTION
NAVE series is a range of products for connection, junction and lighting that are in compliance with UNA standards used in specific prescriptions for ships and ferry boats. The special materials used for enclosure and internal components makes traditional products still up-to-date where you may need quality and long-term durability.
Sockets UNAV 1435 in marine grey painted brass with terminal block and UNAV 1948 glands 50-60Hz IP66
Plugs UNAV 1437 with ring and rubber protection sleeve 50-60Hz IP56
Sockets UNAV 2166 in marine grey painted brass with UNAV 1948 cable glands 50-60Hz IP66
Plug UNAV 2172 in marine grey painted brass 50-60Hz IP66
Further information about these products and their accessories at pdf-link below.
Rated current

10, 16, 32 A

Rated voltage

24, 127, 230 V~, 230, 400 V, 380/440 V

Poles

2P+E, 3P+E

IP

56, 66
DOCUMENTS AND SPECIFICATIONS