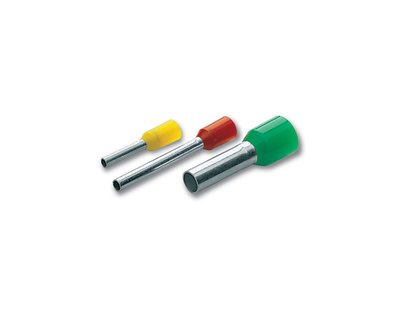 PKE

Insulated end sleeves PKE Halogen Free. Cembre

Insulated end sleeves PKE Halogen Free

Product Inquiry
DETAILED DESCRIPTION
The PK.. range of end sleeves is manufactured from Tin plated electrolytic Copper.
Designed and developed to reinforce fine wire strands when terminating a cable into a connector block.
The operating temperature range is -20 to +115ºC (Surge +130ºC).
Further information about these products and their accessories at pdf-link below.
Cond. Size mm²

0,1-0,3 up to 25
DOCUMENTS AND SPECIFICATIONS