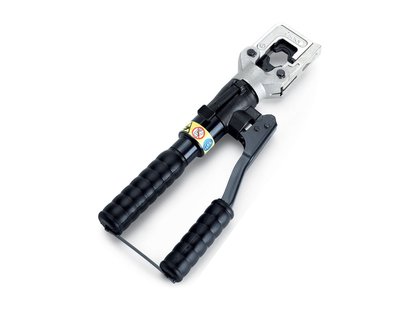 HT51

Hydraulic crimping tool HT51. Cembre

Hydraulic crimping tool HT51

Product Inquiry
DETAILED DESCRIPTION
Two stage hydraulic tool, lightweight, compact and ideal for working in confined spaces.
HT 51 develops a crimping force of 6 tons for installing electrical connectors on copper cables up to 500 MCM.
Having the benefit of spring loaded handles, the dies can be advanced using only one hand; therefore leaving the other hand free to position the connector.
For ease of operation and comfort of the operator, the tool head can be fully rotated through 180 degrees.
The built-in safety valve will by-pass the oil supply when the maximum pressure is reached, and a pressure releasing system can easily be operated at any stage of the compression.
Further information about these products and their accessories at pdf-link below.
Crimping force

50 kN

Weight

2,7 kg
DOCUMENTS AND SPECIFICATIONS