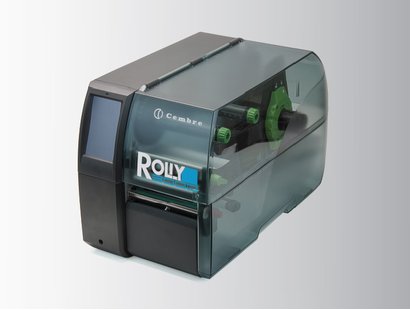 ROLLY 3000

Thermal transfer printer ROLLY 3000. Cembre

Thermal transfer printer ROLLY 3000

Product Inquiry
DETAILED DESCRIPTION
Robust and quiet, ROLLY3000 provides reliable, intensive operation in office or factory combined with the facility to optimise printer set-up according to the media.
ROLLY3000 is delivered complete with power & connection cables and GENIUSPRO software including a universal driver for Windows® (7, 8 & 10) to ensure program compatibility.
ROLLY3000 is ideal for printing all Cembre flat material on rolls, eg. cable tags for holders, tie on, wraparound cable markers, legend strips and labels.
ROLLY3000 is designed for optimum single side printing of TERMO-ROLL heat shrinkable tubing and particularly suitable for intensive use of this material in ladder format on a roll.
Maximum print area: 105 mm wide, up to 2000 mm long.
SPEED
Prints 1000 4x10 cable tags in less than two minutes, 1000 heat shrinkable tubing M2-32-25-YE1 in less than three minutes.
CONVENIENCE
software provides quick and easy upload of the data to be printed
ECONOMY
prints around 140000 4x10 cable tags with a single ribbon 842112, prints around 55000 heat shrinkable tubes M2-32-25-YE1 with a single 842121.
QUALITY
printer resolution 300 dpi.
It contains:
Printer ROLLY3000
Mains cable
USB cable
Cover
Black printer ribbon 842112
CD Software
Further information about these products and their accessories at pdf-link below.
Dimensions

460x252x288 mm

Weight

10kg
DOCUMENTS AND SPECIFICATIONS